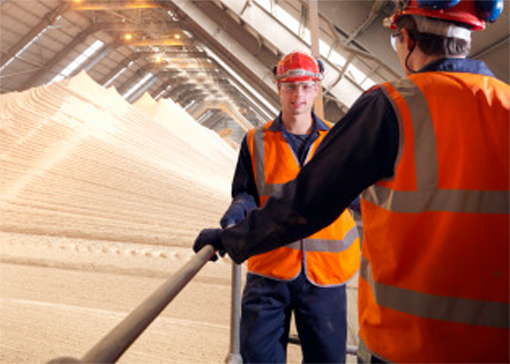 CHALLENGE
Deliver measured amounts of four powdered ingredients, received in bulk bags to slurry tanks. Some materials are hygroscopic, flow poorly in humid environments and may contain small agglomerations. Whereas some materials do not mix readily into solution, the delivery must be metered so as not to exceed the mixers ability to force it into suspension. System must be automatic and fit into an existing manufacturing space with a very limited footprint. Housekeeping is a concern- provision to minimize the escape of airborne product is essential. Control system must be open architecture and comprised of commonly available, highly dependable components to minimize downtime.
---
IMPROVEMENTS WITH AN AUTOMATED APPROACH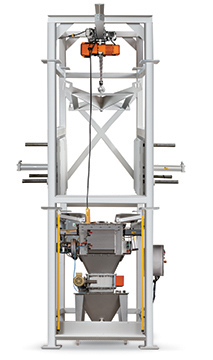 pneumatic conveyor was used to transfer the rate controlled batches and a system of diverters directed the batch to the appropriate slurry tank.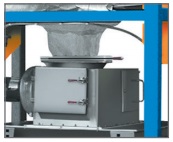 POSITIVE RETURNS
Hapman provided a system that addresses all material handling challenges, while consuming the least amount of available floor space. Metered delivery of powders assures efficient downstream mixing to optimize overall process performance. User friendly controls and monitoring equipment minimizes operator interface time, freeing plant personnel to address other process concerns.