We Specialize in Waste Bedding Systems and Other Material Handling Equipment Solutions
Handles all bedding types without clogging
Mechanical operation is flexible to move gloves, cage tags, and enrichment items without breaking down
The sealed system carries material from cage dump to outside containers without odor or noise
Proven to support facility LAA exposure prevention programs
Designed to fit in small spaces
An integral cage dump station is ergonomically friendly and feeds into a cage washer
Click here to access free technical resources for your industry.
See a Complete Waste Bedding System Layout
Watch the video below to learn more about Hapman's custom-engineered waste bedding systems.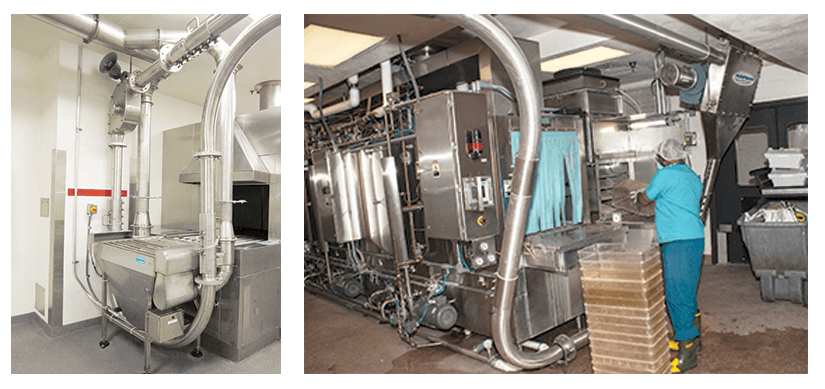 Quietly carries waste bedding to the disposal container
Mechanical design requires minimal maintenance
Conveyor can travel through walls and above ceiling tiles
Clean Bedding Dispensing Systems
Efficiently Empty and Meter Large Volume Bags of Feed and Bedding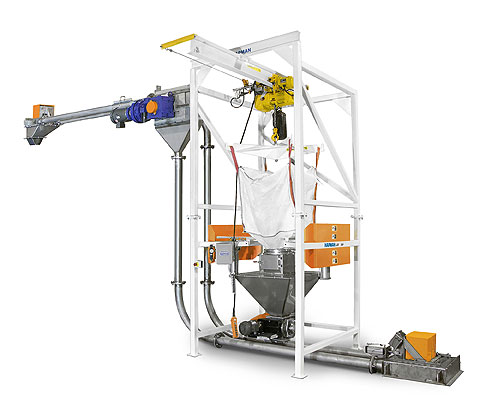 Install and operate easily.
Assures smooth discharge of material.
Modular components are easily adaptable in a variety of materials to meet your needs.
Installs and ships easily with our two-piece frame, or fits in tight spaces with our low-profile frame.
Unloads bags easily and safely.
Stainless steel or carbon steel with a variety of finishes including enamel paint, FDA epoxy, Steel It™, and powder-coated.