We Find New and Better Ways to Handle Materials Safely and Efficiently
Finding new and better ways to handle chemicals safely and efficiently keeps Hapman generating fresh ideas. Innovative conveyor designs move singular and blended ingredients without degradation or segregation. Completely sealed systems safely contain dust, odors, and toxic fumes; prevent product spillage and contamination problems, too. Glove box access gives workers additional protection from hazardous materials.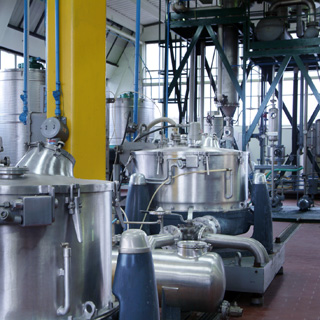 Hapman also knows how important it is to control costs and improve process efficiencies. Several of our conveyor designs are portable so one model can do the work of two or three. Other designs offer floor-to-ceiling installation flexibility or configurations that can easily be changed. Hapman dust collectors eliminate the expense of auxiliary fans and filters. All Hapman products minimize cleaning and maintenance. And if you need to clean or sanitize your material handling equipment, we offer the finishes, sealed motors, and controls suitable for washdown and explosion-proof applications.
Hapman offers solutions for some of chemical processing's biggest challenges:
And those solutions have helped to create a full line of material handling and conveyor equipment that you can use individually or as a system:
If you're ready for measurable improvements in safety and efficiency, contact us today. We're ready to start.