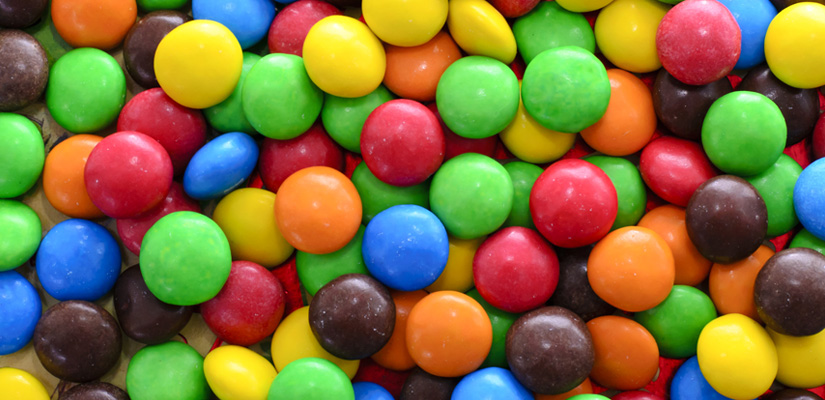 Challenge
A major manufacturer of sweets required a highly versatile system to convey and accurately weigh batches for mixing and discharge into a hopper before final processing into their calcium food supplement.
Solution
Hapman brought together several pieces of equipment to accomplish this task. Included in the list was a bulk bag unloader, bag dump station, Helix® flexible screw conveyors, receiving hoppers with add-in-weight load cells and a Allen Bradley SLC PLC control system with a Panel View Operator Interface. The customer was able to receive bulk materials in bulk bags (calcium carbonate and maltodextrin) along with 50-pound bags (6x sugar and corn syrup solids). The materials in these bulk bags could then be introduced in the first stage of the process (pictured) which was the loading of the mixer. The two Hapman Series 400 Helix® (4 inch flexible screw) conveyors transferred products from the dust free bag dump station and bulk bag unloader to the elevated, gain-in-weight, load cell hopper. Materials were then funneled into the mixing hopper (below) again using the same Allen Bradley SLC PLC control system. The control system monitored the load cells using digital weight indicators and materials were blended and discharged into a second (storage) hopper. Another series 400 Helix® flexible screw conveyor was used to transfer, the now mixed product, to another gain-in-weight load cell hopper/packaging machine for the final step in the process.
Result
Hapman's system along with the load cells and digital weight indicators allowed precise control of the production process from fast batching cycles to the steady, slow feed rates needed for highly accurate weighments. The system assured versatility with the potential of a multitude of recipes and/or sequencing possibilities.