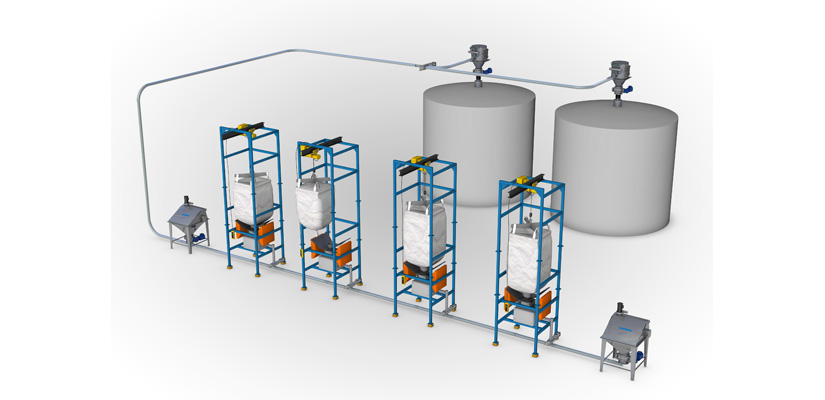 CHALLENGE
A major pharmaceutical company came to Hapman for assistance in providing them with a vacuum conveyor system to meet their specific requirements. It was to take their finished product from a dryer and discharge it into a mobile bulk material handling system, which was scale mounted for precision metering and batching. The problem was that it needed to incorporate an efficient cleaning system which totally eliminated any possibility of cross-contamination with product change overs.
SOLUTION
Hapman engineered its pneumatic vacuum conveying system with individually controlled spray wash ports placed throughout the interior of this material handling conveyor. This self-contained design allowed the customer the ability to reliably clean and sanitize the conveyor's interior without the need for timely external procedures. Further time saving enhancements included a side access door for quick filter cartridge change outs, and a clean-in-place rotary valve which allowed disassembly, cleaning and reassembly within minutes. The entire sanitary finish assembly was 304 stainless steel with sealed motors and controls rated for explosive atmosphere and wash down applications.
RESULT
All of the companies requirements were met – their efficiency and processing rates were subsequently increased.